I hope everyone has been having a lovely weekend. Lucky for me that my weekend isn't over just yet as I have tomorrow off due to it being my boyfriend's birthday. The past seven days seemed to fly by and overall it has been a great week for reading and blogging in general. I am so close to reaching 200 followers now and I find it amazing how many of you love what I write.
So far February has been treating me well and I also started working out again (even though I'll probably be very sore tomorrow). This year is all about doing things that make me happy and my stress/anxiety levels are so low they are almost nonexistent. I think a lot of that has to do with finding my love of reading, writing and blogging again. A couple years ago I lost that part of me and I am so glad to have it back.
Anyway, time to talk about books…
Books I read and reviewed…
In the beginning of the week I finished The Cruel Prince by Holly Black and I loved it! There's been so much love for this book and I can finally understand why. It was dark, dangerous and everything a book about the Fae should be. If you need another reason to check it out you should head on over and read my review here. While it wasn't a straight up 5 star read (I gave it four and a half) I still enjoyed this book thoroughly.
For the first time in a while I managed to read a second book in the week! While I didn't enjoy The Keeper of the Watch as much (and there are many reasons as to why) I still read it quite quickly and enjoyed the action. It is more of a Sci-Fi book, something I said I would read more of this year, but it wasn't really my cup of tea. Overall, I gave the book 3 stars and you can check out my review here.
I am currently reading…
I wasn't sure if I would be able to read The Hazel Wood by Melissa Albert before it's release date on the 8th, but I was approved on NetGalley at the last minute. So far I have read 30% and I am really enjoying it. There have been a lot of questions raised about the characters backstories. I want to know more and cannot wait to get stuck into it later on. If I could get over halfway by the end of today then that would be great!
Posts from the week…
WWW Wednesday – Different Dimensions
Wrapping Up January '18 – AKA The Longest Month Ever
January Book Haul (I think I bought too many)
Four blog posts in one week is not bad at all! Unfortunately, I missed the Top Ten Tuesday this week as I wasn't really feeling the topic, but hopefully next week will be different. I love looking back over the month when writing the monthly wrap ups and seeing how much I read (and spent).
My WIP…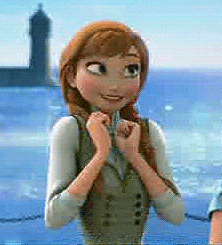 For the first time ever I have succeeded in writing at least 1,000 words everyday for the whole week, including the weekends! Actually, yesterday I wrote 1,400 putting my total at 75,000 words. While I haven't written anything today (yet) I will be putting fingers to keys straight after this blog post. I am so excited because I am getting close to the point where I can introduce my big plot twist and I cannot wait!
Other Fun Stuff…
Why does my whole life revolve around work, writing, reading and blogging? I can't even say that watching Riverdale every week is fun because I'm not sure I'm enjoying it anymore. Season 1 was so much better and I swear the characters weren't as annoying (anyone else unable to stand Veronica and Archie?) I'm just looking forward to The 100 and The Originals coming back in April. If only it wasn't so far away.
I am definitely ready to conquer the rest of February and I hope you all are as well! Let me know in the comments how your week went.