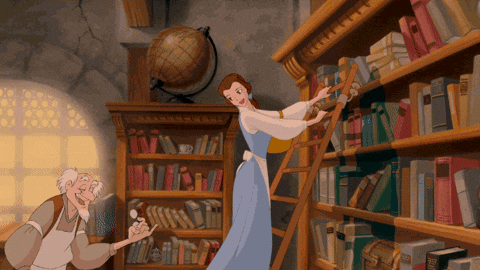 This is my first time taking part in WWW Wednesday and I'm excited to start something new. WWW Wednesday was originally hosted by A Daily Rhythm, and was taken over by Taking on a World of Words.
I'm going to start by saying that I have way too many books I want to read and it's getting difficult choosing which ones I'm going to read next. I've come up with a good plan of how I will manage to read more and that is to read two books at once. One will be a physical book and the other will be on my Kindle (I like to read at night and it's easier with the Kindle). It's going well so far, although I will finish my current Kindle read quickly as it's a novella.
So without further ado…
What Are You Currently Reading?
The Young Queens by Kendare Blake (E-book)
I pre-ordered this a little while ago and as I loved Three Dark Crowns and One Dark Throne so much, I knew I had to buy this. So far I'm about 40% of the way through and I'm really enjoying it. It's great to get a bit more of a backstory of when the girls were born, what their mother was like and how they are growing up within the homes of their foster families. I'm flying through it and wouldn't be surprised if I finished it tonight.
Heir of Fire by Sarah J. Maas (paperback)
This series just blows me away every time I read it. I might even go as far as to say that it will become my favourite (that spot is currently held my The Vampire Academy series) and I am loving the third instalment. So far I have loved how it switched from the different POVs and I am particularly liking learning about the Ironteeth witches (badass or what). I'm over a third of the way through (these books really get big, don't they?) and hopefully I can finish it at the weekend.
What Did You Recently Finish Reading?
I finished Keeper by Kim Chance a few days ago and overall I really enjoyed it. I found it different to read from the POV of a 16/17 year old girl and to me, it seemed immature at times, but Chance perfectly captured her voice. The story was great, with a few twists here and there, and I was thoroughly entertained. You can read my review here.
What Do You Think You'll Read Next?
Well, here's a funny story. In my mind I had planned to read Zenith by Sasha Alsberg and Lindsay Cummings as I pre-ordered it on Amazon. Now, I pre-ordered it with The Hazel Wood, which doesn't come out until February. Yesterday I received an email saying that Zenith would be delivered to me on the 14th of February. FEBRUARY! So I was super confused and annoyed, and then I realised it's because I went for free delivery which groups your items into as few packages as possible. Safe to say I was very annoyed that I am going to have to wait an extra month.
So instead, I have decided that my next E-book read will be The Belles by Dhonielle Clayton which I received from NetGalley. As soon as I read the synopsis I knew it was something I'd like. And as for paperbacks, I am going to choose The Last Magician by Lisa Maxwell, which I received for Christmas from my dad.
What books are you currently reading or have just finished? I'd love to know.