Well, that week just flew by. I suppose it's because I was looking forward to heading to Nottingham yesterday for a short break with my boyfriend and to do some shopping. It has been a fairly relaxing weekend overall and I can't believe that soon January will be over and done with. But I'm not too sad because I can't wait for the next few months (mainly because of the incredible books coming out).
I think it was a pretty good week for reading as I finally finished one book and I am so close to finishing The Belles, with 75% read already. I wouldn't be surprised if I finished it tonight.
Books I read and reviewed…
I finally finished reading Heir of Fire, which took me over a week to finish. I feel that it took me so long because there is so much detail and I was savouring every part. There were so many aspects that I loved about this book, too many to talk about if I'm honest. The third instalment is incredible and you can check out my review here.
I am currently reading…
As mentioned above, I am still reading The Belles by Dhonielle Clayton, which I am almost finished with. This book is magical, the descriptive writing is incredible and I love the world she has created. Honestly, this book has been a dream to read, but there is a dark side and it really makes you question beauty and what it can cost. How many of us would change the way we look if we could? I can't wait to read the last quarter and to find out what happens.
Posts from the week…
Top Ten Tuesday: My bookish Resolutions For 2018
Being Nominated For The Liebster Award
Unfortunately I didn't get to blog as much this week, but I have something planned for the upcoming week that I hope you will all enjoy.
My WIP…
Finally it is all starting to come together. I managed to write another 5,000 words this week and will probably write more as I haven't gotten around to doing any today. I managed to come up with some new ideas for my story and it is helping to shape the world I have created. There are Gods, Goddesses, warriors that they created and political drama (which will begin to trickle in soon).
I am so excited to get writing the second half of this book. I can see it all playing out in my head, it's just a little frustrating that my fingers can't type faster.
Other Fun Stuff…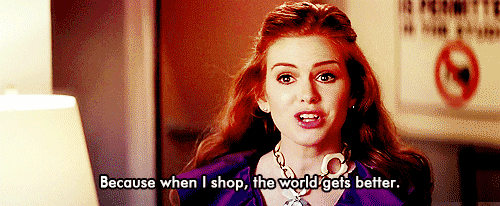 This weekend we went shopping and honestly, is there anything better? I can't say too much about what we went there for as all will be revealed soon, but we also had some great food and chilled out in our hotel afterwards as it was raining the whole time.
So, that was my week! Not too eventful but I am loving how quickly work is flying by. Already I've been at my new job for over a month and it's great. I hope your week was a great one and you read some amazing books.